ABOUT US
Our facilities, which offers comfort and modern equipment, and our strategically located Medical Centre, which is easily accessible.
Our relentless pursuit to help people live a better quality life through our products and treatments, always putting safety, quality and efficacy as our top priority.
OUR SERVICES
Health Screening
Health screening tests may reveal risk factors. A risk factor is a health condition that put us at higher risk prevalence for disease. Risk factors such as high cholesterol, high blood pressure or obesity, for instance may lead to heart disease, diabetes or cancer. Knowing about your risk factors allows you to make lifestyle changes that prevent the diseases they may lead to.
Genetic Testing
Genetic testing uses laboratory methods to look at your genes, which are the DNA instructions you inherit from your mother and your father. Genetic tests may be used to identify increased risks of health problems, to choose treatments, or to assess responses to treatments. Many genetic diseases can be detected early, before even symptoms appear.
Heavy Metal Testing
Minerals and anti-oxidants are necessary for the proper functioning of the body. Accumulation of toxic metals can lead to health risks.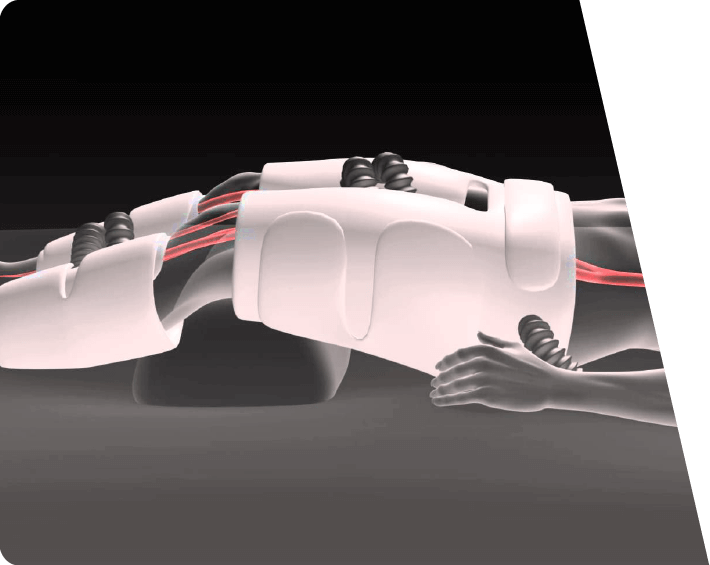 Enhanced External Counter Pulsation
Enhanced External Counter Pulsation (EECP) is performed as a non-invasive, non drug treatment to lower the number and intensity of angina episodes and to reduce the chances of a heart attack. Treatment is administered through three pairs of external inflatable cuffs that are applied around the lower legs, upper legs and buttocks.
Regulation Thermography
Thermography – the current thermography systems used by health care professionals is known as Medical Infrared Imaging. Using high-end infrared camera equipment and sophisticated computerized processing, the system provides a high-resolution image showing a highly detailed thermovascular map of the surface of the body. Dysfunctions within the tissue may be revealed through vascular changes and thermal patterns.
Mesenchymal Stem Cell Therapy
Stemcells have the ability to regenerate the tissue from which they are derived over the lifespan of an individual. New cells are formed from mother cells which in turn can be formed by stemcells. If aging is the process of the body breaking down in the face of damage, then stemcells are the anti-aging treatment that can counteract the damage that causes aging and bring our bodies back to optimum health.
Bioresonance
Bioresonance or Bio Resonance is based on the concept and observation that all living organisms and their components, the cells, tissues and organs, emit measurable electromagnetic waves. The frequency of these waves can vary from cell to cell or organ to organ and from tissue to tissue, based on their biochemical and physiological environment.
Body Composition Analysis
Body composition analysis provides an estimation of body's reserves of fat, protein, water and several minerals. Here we use BOCAX1 from MediGate Korea.Co with a four-compartment model that views the human body in four chemical groups: water, protein, mineral and fat through bioelectrical impedance.
Skin Analysis
The human skin is the outer covering of the body. In humans, it is the largest organ of the integumentary system. The skin has up to seven layers of ectodermal tissue and guards the underlying muscles, bones, ligaments and internal organs.
FOR PATIENT & FAMILY
As you reach ALPS Wellness, you will be greeted by our staff; in which you will need to present your Identity Card (IC) or Passport. You are then given the registration form to complete the details. Once registration is done, you will be then referred for consultation.
CAREER WITH US
A Fulfilling Career Awaiting You!
In view of our expansion and growth plan, we are looking for people with a passion for a challenging career in the healthcare profession to join us in areas.